A round-up of the latest property market news, collating survey data, statistics, trends and information about the property market.
More
The claim: Changes to stamp duty will save an average of £1,700 to first-time buyers. Reality Check verdict: The average first-time buyer would indeed save about £1,700 in stamp duty, but for some people it's likely that would be more than offset by increased house prices, according to the Office for Budget Responsibility (OBR), which provides independent assessments of the Budget. It's likely to be better news for potential first-time buyers struggling to ge...
More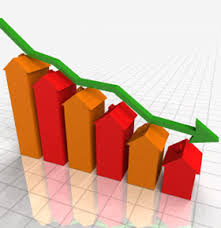 According to The Nationwide House Price Index for January figures show the average property values fell from £205,898 in December to £205,240 in the first month of 2017. Despite this, Nationwide's release paints...
More
Returning confidence in the housing market, combined with stimulus schemes such as Help to Buy, have encouraged lenders to offer more deals
The number of mortgage deals on the market has jumped by nearly a fifth in a year to its highest level since the financial crisis. A year after the mortgage market review brought in new affordability checks, the total number of different home loans available in April was up 19% from 11,416 to 13,539, according to data from the Mortgage Advice Burea... More