First time buyers reached an estimated 353,436 in 2019, the highest level since 2007.
This is the fifth time in six years that the number of people buying their first home with a mortgage exceeded 300,000 according to the Yorkshire Building Society.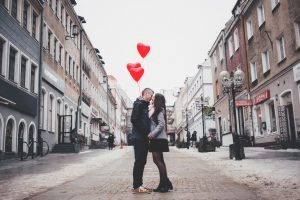 The data shows that almost twice as many first-buyers secured a mortgage in 2019 as at the start of the financial crisis in 2008 – when the figure was 191,040 – with those entering the property market now accounting for 51 per cent of all homes purchased with a mortgage in 2019.
In 2008 this share was just 38 per cent.
The society has based its market analysis on market-wide first-time buyer data to October 2019, with November and December estimated by the society.
With an average price of £415,618 London is the most expensive region for first-time buyer homes, followed by the South East (£264,097). T
YBS strategic economist Nitesh Patel says: "[First time buyers] represent over half of all homes bought with a mortgage, meaning the first-time buyer mortgage market share is at its highest since 1995, when they bought 53 per cent of all mortgage-financed homes.
"First-time buyer numbers may now be plateauing as property prices have grown at a faster rate than salaries over the past 12 years. This means larger deposits are needed to get on to the property ladder, leading to challenges and barriers to homeownership, which are most pronounced in London and the south-east.
"In recent years first-time buyers have been helped by strong competition driving mortgage rates down to near-record lows, making borrowing more accessible. More mortgage lenders offering 95 per cent loan-to-value mortgages, which reduces the need for a higher deposit. Home loans with terms of up to 40 years are becoming increasingly popular as first-time buyers look to lower their monthly mortgage repayment.
"Also government schemes such as Stamp Duty relief, Help to Buy equity loans and Help to Buy ISAs will have made an impact. This combination of factors has made buying a home more accessible in recent years."
* article from Estate Agent Today