A FANTASTIC OPPORTUNITY TO OWN YOUR OWN HOLIDAY HOME IN THE HEART OF LINCOLNSHIRE We offers a wide choice of quality Caravans and Lodges at the exclusive at Tattershall Lakes Country Park Resort which is dominated by beautiful Lakes that are set aside for waterskiing, jetskiing, angling, wakeboarding and some great fishing. The Resort is packed full of exciting activities with swimming pool, spa, gym, bars and family diner there is something for all the family to enjoy, plus its open throughout the whole year and is the perfect location if you want to explore Lincolnshire and its fantastic attractions.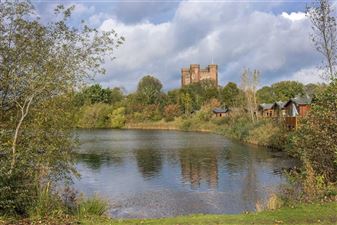 Tattershall Lakes – Your holiday experience at Tattershall Lakes will become even more memorable as there has been some exciting new developments and improvements to the park for 2016. With over £8 million invested into new developments, Tattershall Lakes has been working hard to create a park that enhances your experience to give you a memorable holiday and lots of smiles to take away
Facilities Available – Get involved and stay active throughout your Lincolnshire holiday. Available every day. You will find a huge variety of exciting activities to keep everyone busy such as wakeboarding, cycling, golf and fishing. The activities available are designed to suit all fitness levels and the 'My Active' team is professionally trained to provide a safe environment and great experience.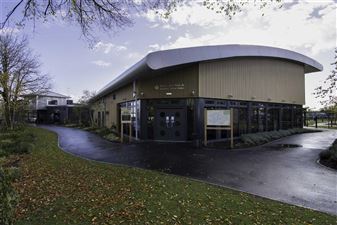 Fishing – There are two well stocked fishing lakes that can cater for any level of angler, and with plenty of friendly anglers on hand to offer advice you can be sure of an excellent experience. There were circa 450 fish ranging in size from 1/2lb to 5lb and a combination of species from Tench to Mirror Carp added into our Island/Fishing lake recently and 100 x 3lb carp and 2000 Stockie fish into our stocking pond. In addition over a hundred 3-4lb carp were introduced, plus 2000 stock carp to our stocking lake which will then grow and be released into the Fishing lake.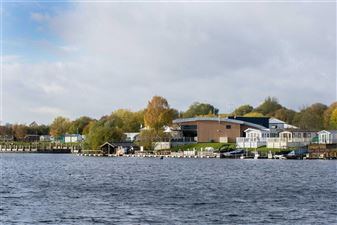 Wakeboard Park – A brand new Aqua Park opened on the lakes! Just Wake is a progressive wake park designed for all levels of Wakeboarders. With some of the most unique obstacles in the UK, including a RED BULL Quarter Pipe, Pipe Rail and a 96ft double-ended fun box. Based out of the Castle Lake, with the amazing backdrop of Tattershall Castle get on your board and seek the thrill!
Water Skiiing & Jet Ski – There is a dedicated Jetski lake which is about 45 acres and filled with clear water. Plus you can also enjoy Waterskiing, as there is even a large 85 acre lake set aside for Boat Owners.
Pedlos – Adjacent to the swimming pool is the pedalo lake, where big kids and little kids can have a loads of fun. From here you can take out a pedalo or an electric motorboat on our pedalo lake. A relaxed way to enjoy the stunning scenic settings.
Bike Hire – Explore the woodland by hiring a bike from the Leisure Reception between 10am 5pm Saturday and Sunday (every day in the summer holidays). With a selection of Mountain bikes of various sizes for adult and junior and Hybrid bikes for adults.
Golf – The 9 hole golf course at the park is perfect for beginners and experts alike. A par 66 course, for everyone to stand a chance of hitting those greens but it also has a few hazards dotted around the course to keep the more seasoned golfer happy.
Indoor Swimming Pool & Spa – Take a dip in a lovely indoor swimming pool or put your feet up and relax in our Spa. Enjoy a caring and personalised experience with a full range of face and body treatments available, something to suit every need! After your treatment why not take a break in our relaxation lounge, with underfloor heating and daybeds its a perfect way to end to your spa session.
My Active – From archery to body zorbing and everything in between, plenty of action and activities to get everyone involved and keep you active throughout your holiday. Explore a huge variety of exciting activities available every day and designed to suit all fitness levels.
Holiday Home Ownership – As with owning a car or a home there are some additional running costs that need to be budgeted for.

PITCH FEES These are dependent on size and location of the pitch. Please call for details
RATES & WATER The charge for rates is based upon the rateable value of the holiday home and water is based on the charges levied by the local water company.
GAS & ELECTRICITY These are charged based on how much you consume.
INSURANCE Holiday homes must be adequately covered by a suitable insurance policy. Our recommended scheme is specifically designed for owners of holiday homes.
OTHER COSTS Other annual costs include winterisation and maintaining security alarms where fitted

Letting – To help cover the costs a great way to earn income from your holiday home is letting it using our managed letting scheme. This could also be a perfect investment opportunity. Call for more details about the income you can expect and how it works during your visit.
Super Finance Deals Available – Finance subject to status written details available on request. Away Resorts Ltd is a licenced credit broker authorised by the Financial Conduct Authority. For more information please ask.
Property Postcode – For location purposes the postcode of this property is: LN4 4LR