Ark Property Centre are running a drawing competition for children with the chance to win a £20 Amazon e-gift voucher!
Simply draw a colourful picture of your house and enter via our Instagram and Facebook pages or email to info@arkpropertycentre.co.uk.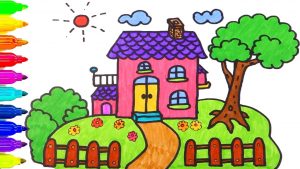 Terms and Conditions – Drawing Competition
By entering the promotion, all entrants will be deemed to have these terms, so please read carefully
The competition is open to UK residents only
Entrants must have a valid UK postal address
The competition will only accept one picture from each child
Your child can enter if they are from the ages of 3 – 11 years old
You have several ways you can enter. You can either send the picture via Instagram, Facebook or email. Or you can put it on your Instagram or Facebook post and tag Ark Property Centre in the post
The winner will be chosen by the office.
The winner will be announced on 14th April on Facebook and Instagram
The last day of entry is the 13th April at 6pm
If the winners fails to contact the office within 48 hours of being contacted, this will automatically render the prize entry void and will be offered to an alternative entrant.
Should the prize advertised be unavailable at the time of winning, Ark Property Centre has the  right to substitute with an alternative of equal or greater value.
Products/prizes obtained through the promotion are not subject to refund, exchange or for cash.
The winner will allow Ark Property Centre to use their picture on social media or for any advertising usage.